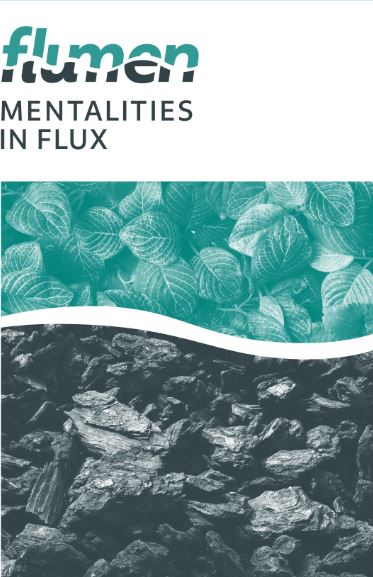 Welcome…
…to the BMBF junior research group "Mentalities in flux: imaginaries and social structure in modern circular bio-based societies".
From a sociological and historical perspective, we study how people's basic mindsets, attitudes, and common imaginations change through the rise of the bioeconomy. Our research explores the social consequences of energy and resource transformations that are moving societies away from the use of fossil fuels and other non-renewable resources and turning them towards a production based on biological materials and renewable forms of energy.
On the following pages we would like to introduce ourselves, provide some insights into our research, and inform you about our current work as well as upcoming events.
If you are interested in the topic or have questions about our research, you are welcome to contact us under flumen@uni-jena.de. You will find some more Information about the Project in our Flyer.



Latest Publications
flumen active
article Eversberg, Dennis. 2021. "Beliefs and knowledges – Socio-Ecological Mentalities and the Trilemmas of Covid and Climate", In: The European Sociologist (Issue 46: Pandemic (Im)Possibilities vol. 2)
---
article Eversberg, D., 2021. "From democracy at others' expense to externalization at democracy's expense: Property-based personhood and citizenship struggles in organized and flexible capitalism" More
---
---
---
---
---
---
article Eversberg, Dennis (2020): "The social specificity of societal nature relations in a flexible capitalist society." In: Environmental Values (fast-track pdf e-print).
---
article Schmelzer, Matthias (2020): "Degrowth and the Emerging Mosaic of Alternatives". In: Burkhart, Corinna; Schmelzer, Matthias; Treu, Nina (Ed.), Degrowth in Movement(s): Exploring pathways for transformation. Winchester / Washington: Zer0, p. 9–28.
---
---
Discussion
Matthias Schmelzer takes part in a panel discussion on climate policy on 22 April 2021 as part of the Climate & Economics Workshop of the Institut für Sozioökonomie der Universität Duisburg
---
Presentation
Matthias Schmelzer presents his paper "From Luddites to Malthus: Towards a history of growth critiques" on 21 April 2021 at the Environmental History Week of the American Society for Environmental History.
---
Workshop
Contested Society-Nature-Relations. Forest related Emotions, Practices & Conflicts in Times of Societal Change, 27/28 May 2021 More
---
presentation
Jana Holz takes part in the workshop "potentials of the concept of circular economy" on March 24, 2021. More
---
presentation and 3MT-challenge participation Jana Holz takes part in the 3rd International Forest Policy Meeting, 17-18 March 2021. More
---
presentation Matthias Schmelzer participates at the workshop "The Ecology of Economic Thought" at the Weatherhead Center/Harvard University, 03 Feb 2021. More
---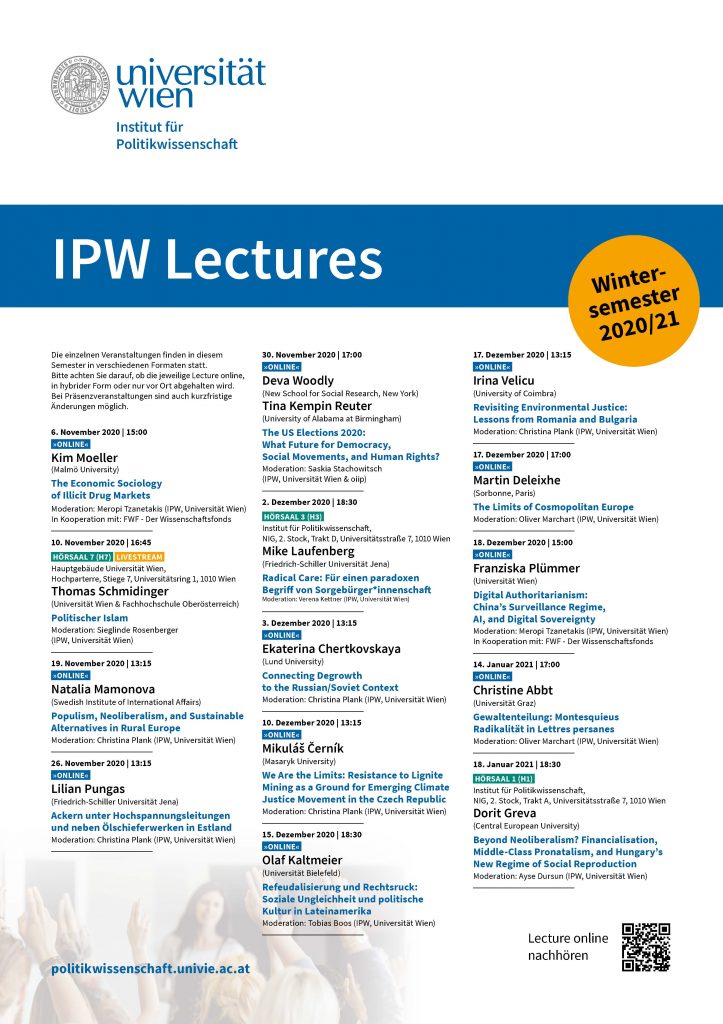 ---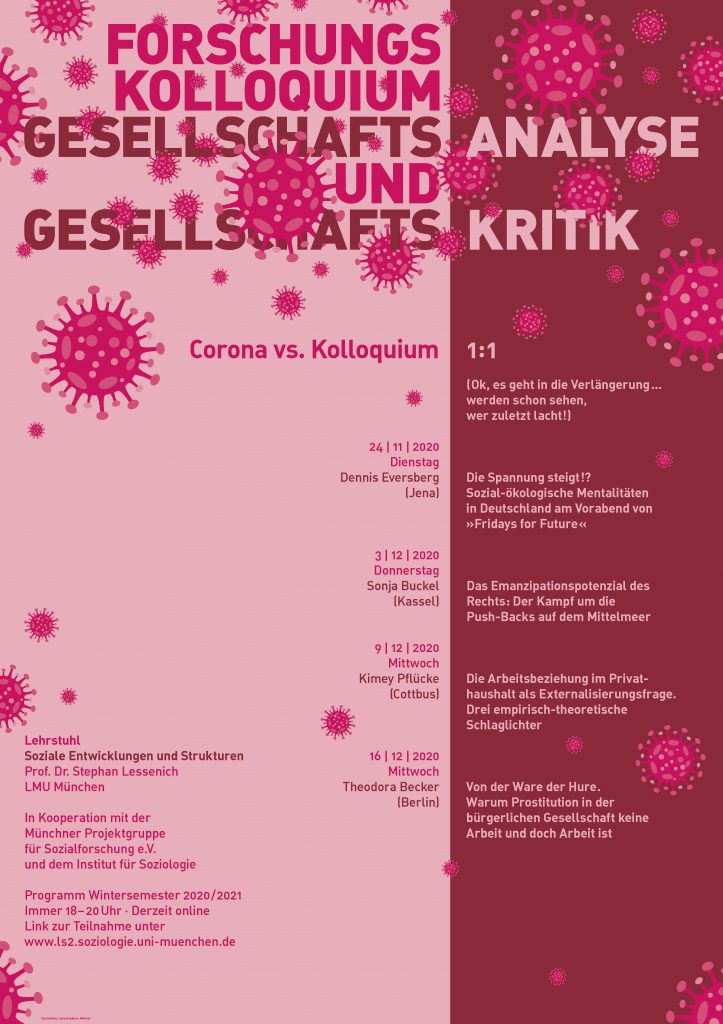 presentation Dennis Eversberg at the research colloquium of Prof. Dr.
Stephan Lessenich
on 24 November 2020
---
presentation Jana Holz' presentation on forest bioeconomy as an extractivist practice at the Doc­toral Stu­dents' Annual Conference in Helsinki
---
article Dennis Eversberg: "The renegotiation of our relation to nature"
---
Interdisciplinary Workshop
It's the (bio)economy, stupid! – The future of growth and the promise of the bioeconomy
7 / 8 Oktober 2020, Jena (Germany)
---
Webinar: "The policy legend of the circular bioeconomy: A biophysical view of the sustainability predicament"
---
Martin Fritz' presentation "Social and ecological economy. Concepts and varieties of degrowth"
---
Out and about: Lilian Pungas and Jana Holz doing field research
---
Flumen contributions at the Degrowth Conference 2020
---
---