Research Interests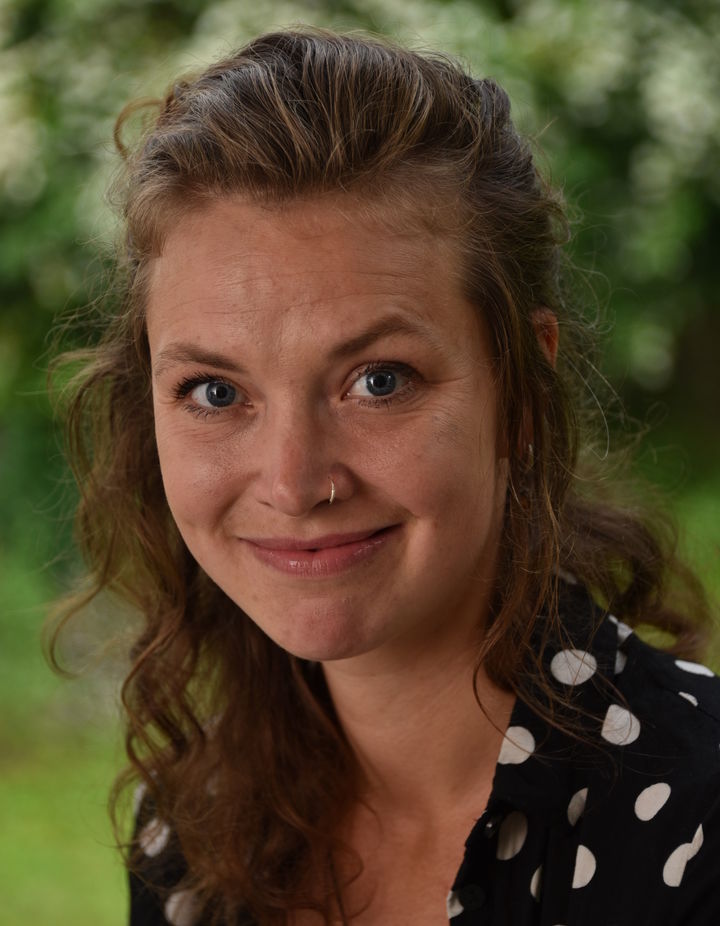 Degrowth and climate justice; Social movements; Post-socialism; food sovereignty, semi-subsistence farming and agriculture; Political economy and political ecology in Eastern Europe; Social metabolism and sufficiency politics.
Research within the Junior Research group
Main focus:
Qualitative case study about the semi-subsistence agriculture in Estonia (module A4)
In cooperation with the group:
A qualitative typology and analyses of the case studies (module A5)
Theory and Synthesis (module D)
Contact
Vita
Since 2019
Researcher and PhD candidate at the Institute for Sociology at Friedrich-Schiller-University Jena
Since 2019
Project coordinator und consultant in the Policy Consulting department at eclareon GmbH.
Since 2017
Research assistant and platform coordinator at the association Förderverein Wachstumswende
2017
Junior Research Fellow at the Institute for Political Ecology in Zagreb (HR)
2016-2017
Project coordination at netzwerk n e.V. in an Eastern European project on ESD
2014
Staff member at a MoP Katrin Werner in German Bundestag (Program International Parliament Scholarship)
2012-2016
Master of European Studies at European University Viadrina with a research phase at the University of Tartu (European College) (EE)
2009-2012
Bachelor Cultural Studies at European University Viadrina with exchange semester at the University of Sevilla (ES)
Publications
2021. "Caring dachas – Food self-provisioning in Eastern Europe through the lens of care", in: Nelson, A., Edwards, F. (Hg.): Food for Degrowth. Perspectives and Practices. Routledge, London & New York, 59-74.
2020. "Mental Models of Sustainability: The Degrowth Doughnut Model." In: Goldstein, M.I., DellaSala, D.A. (Ed.), Encyclopedia of the World's Biomes, 5, pp. 276–286.
(mit Domazet, M., Rilović, A., Ančić, B., Andersen, B., Richardson, L., Brajdić Vuković, M., Medak, T.)
https://doi.org/10.1016/B978-0-12-409548-9.12143-8
2019. "Von ostdeutschen Transformationserfahrungen lernen" In: Blog Postwachstum. (mit Jana Gebauer, Gerrit von Jorck)
https://www.postwachstum.de/author/jana-gebauer-gerrit-von-jorck-und-lilian-pungas
2019. "Food Self-Provisioning as an Answer to the Metabolic Rift: The Case of 'Dacha Resilience' in Estonia." Journal of Rural Studies, 68, pp. 75-86
https://www.sciencedirect.com/science/article/pii/S0743016718306272?dgcid=author
2019. "Tarbimispidu põlevas majas." Müürileht 2019/3.
https://www.muurileht.ee/tarbimispidu-polevas-majas/
2017. "Soziale Kosten der ökonomischen Transformation in Estland – der Preis des Wachstumsparadigmas." Ost Journal 2017/01: 10-19.
http://www.ost-journal.de/1362-2soziale-kosten-der-oekonomischen-transformation-in-estland/
2017. "Mis on ühist Hiinalinnal, Tempelhofi lennuväljal ja Valgel Majal?" Müürileht 2017/10.
https://www.muurileht.ee/mis-on-uhist-hiinalinnal-tempelhofi-lennuvaljal-ja-valgel-majal/
Lectures (Selection)
2020. Ackern unter Hochspannungsleitungen
und neben Ölschieferwerken in Estland. Vortrag beim Institut für Politikwissenschaften der Universität Wien. 26.11.2020. More Info here.