Research Interests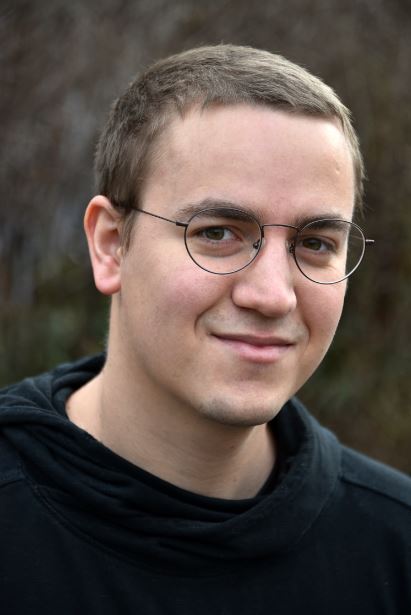 Social movements, bioeconomy strategies in international comparison, political economy, social relationships with nature
---
Research within the Junior Research group
Main focus:
Qualitative case study Spain (module A5)
In cooperation with the group:
A qualitative typology and analyses of the case studies (module A5)
Theory and Synthesis (module D)
---
Contact
---
Vita
Since 2019
Research assistant at the Institute for Sociology at the FSU Jena
2017-2019
Student assistant of the BMBF junior research group "Bioeconomy and Social Inequalities" of the FSU Jena
2016-2019
Master of Arts in Sociology at Friedrich-Schiller-University Jena with research stay in Quito, Ecuador
2012-2015
Bachelor of Science in "Environmental and Resource Management" at the BTU Cottbus-Senftenberg with a semester abroad at the Universidad Autónoma de México (UNAM)
---
Academic Teaching
WiSe 2022/23: "Nachhaltigkeit und gesellschaftliche Transformation", Colloquium at the FSU Jena, online (with Dennis Eversberg, Martin Fritz, Lilian Pungas, Matthias Schmelzer)
WiSe 2021/22: "Nachhaltigkeit und gesellschaftliche Transformation", Colloquium at the FSU Jena, online (with Dennis Eversberg, Martin Fritz, Jana Holz, Judith Kiss, Lilian Pungas, Matthias Schmelzer)
SoSe 2021: "Nachhaltigkeit und gesellschaftliche Transformation", Colloquium at the FSU Jena, online (with Dennis Eversberg, Martin Fritz, Jana Holz, Judith Kiss, Lilian Pungas, Matthias Schmelzer)
WiSe 2019/20: "Nachhaltigkeit und gesellschaftliche Transformation", Colloquium at the FSU Jena, (with Dennis Eversberg, Martin Fritz, Jana Holz, Lilian Pungas, Matthias Schmelzer)
---
Publications
REPORTED JOURNAL ARTICLE
2022. Koch, Philip (2022): Where limits to growth are tangible: the olive sector in Jaén and its bioeconomic future. In: Sustainability Science, https://doi.org/10.1007/s11625-022-01236-6.
2022. Eversberg, Dennis / Koch, Philip / Holz, Jana / Pungas, Lilian / Stein, Anne
(2022): Social relationships with nature: elements of a framework for socio-ecological
structure analysis. In: Innovation: The European Journal of Social Science Research, https://doi.org/10.1080/13511610.2022.2095989.
WORKING PAPER
2021. Zurück zu alten Tugenden? Der Olivenanbau in der Provinz Jaén zwischen Tradition und (bioökonomischer) Moderne. Working Paper Nr. 4, Mentalitäten im Fluss (flumen), Jena. DOI: https://doi.org/10.22032/dbt.49143
2021. Mentalities Matter. Sozial-ökologische Mentalitäten und ihre Bedeutung in post-fossilen Transformationen. Working Paper No. 5, Mentalitäten im Fluss (flumen), Jena. DOI (10.22032/dbt.49142) [with Eversberg, Dennis, Martin Fritz, Jana Holz, Lilian Pungas and Matthias Schmelzer]
2020. Gutes Leben und gute Bioökonomie? Der Einfluss von Buen Vivir auf politische Projekte in Ecuador. Working Paper Nr. 11, Bioeconomy & Inequalities, Jena. URL: http://www.bioinequalities.uni-jena.de/sozbmedia/WorkingPaper11.pdf
REPORTS, REVIEWS , DISCUSSION PAPERS
2022. Ecuador: Bioökonomie und Biodiversität. In FDCL e.V. / "BioInequalities" Uni Jena (Hrsg.): AGRO IST POP, AGRO IST BIO, AGRO IST ALLES! BRASILIEN: ZUKUNFTSLAND DER BIOÖKONOMIE? FDCL-Verlag. ISBN: 978-3-949237-02-7.
2020. Hoffnungsträger Bioökonomie? Report on the workshop "It's the Bioeconomy, stupid! The future of growth and the promise of the bioeconomy." Blog Postwachstum, November 27 (with Martin Fritz). URL: https://www.postwachstum.de/hoffnungstraeger-biooekonomie-20201127
PRESENTATIONS
2022. The past and present bio(-based) economy of the olive sector in Jaén. Presentation at PECSRL-Conference "Living Together in European Rural Landscapes", hosted by the Universidad de Jaén in cooperation with the Universidad Internacional de Baeza, 27 September 2022.
2022. Bio-based modernities? Presentation at the workshop "Mental infrastructures of modern fossil and bio-based societies" of the junior research group flumen at FSU Jena, 22 May 2022.
2021. Widersprüchliche Naturverhältnisse in der Bioökonomie – Zwischen Nachhaltigkeitsansprüchen und Wachstumsversprechen. Lecture with Jana Holz at the 18th NGU-conference "Sozial-ökologische Transformation im Kapitalozän: Herausforderungen und Widersprüche", hosted by Europa University Flensburg, 13 November 2021.
2021. Transitions in the Andalusian Olive Oil sector – History, Perceptions and Conflicts. Presentation at the online-conference "Building Alternative Livelihoods in times of ecological and political crisis", organised by the International Society for Ecological Economics (ISEE), 06 July 2021.
2021. Widersprüchliche Bioökonomie(n) – Zwischen Nachhaltigkeit, Wachstum und post-fossiler Transformation. Presentation with Jana Holz at the online-conference "Dilemmata der Nachhaltigkeit", organised by the University of Oldenburg, 11 June 2021.