Research Interests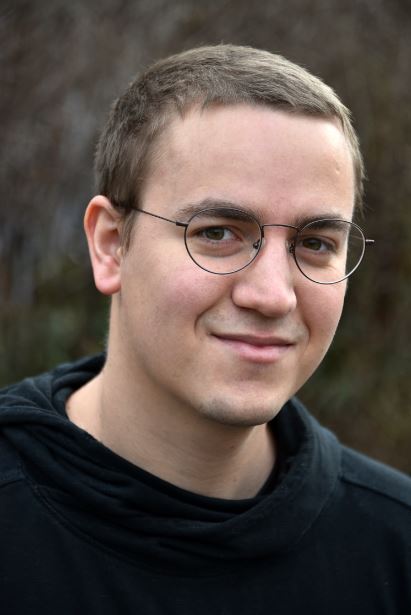 Social movements, bioeconomy strategies in international comparison, political economy, social relationships with nature
---
Research within the Junior Research group
Main focus:
Qualitative case study Spain (module A5)
In cooperation with the group:
A qualitative typology and analyses of the case studies (module A5)
Theory and Synthesis (module D)
---
Contact
---
Vita
Since 2019
Research assistant at the Institute for Sociology at the FSU Jena
2017-2019
Student assistant of the BMBF junior research group "Bioeconomy and Social Inequalities" of the FSU Jena
2016-2019
Master of Arts in Sociology at Friedrich-Schiller-University Jena with research stay in Quito, Ecuador
2012-2015
Bachelor of Science in "Environmental and Resource Management" at the BTU Cottbus-Senftenberg with a semester abroad at the Universidad Autónoma de México (UNAM)
---
Academic Teaching
WiSe 2021/22: "Nachhaltigkeit und gesellschaftliche Transformation", Colloquium at the FSU Jena, online (with Dennis Eversberg, Martin Fritz, Jana Holz, Philip Koch, Lilian Pungas, Matthias Schmelzer)
SoSe 2021: "Nachhaltigkeit und gesellschaftliche Transformation", Colloquium at the FSU Jena, online (with Dennis Eversberg, Martin Fritz, Jana Holz, Lilian Pungas, Matthias Schmelzer)
WiSe 2019/20: "Nachhaltigkeit und gesellschaftliche Transformation", Colloquium at the FSU Jena, (with Dennis Eversberg, Martin Fritz, Jana Holz, Lilian Pungas, Matthias Schmelzer)
---
Publications
WORKING PAPER
2021. Zurück zu alten Tugenden? Der Olivenanbau in der Provinz Jaén zwischen Tradition und (bioökonomischer) Moderne. Working Paper Nr. 4, Mentalitäten im Fluss (flumen), Jena. DOI: https://doi.org/10.22032/dbt.49143
2021. Mentalities Matter. Sozial-ökologische Mentalitäten und ihre Bedeutung in post-fossilen Transformationen. Working Paper No. 5, Mentalitäten im Fluss (flumen), Jena. DOI (10.22032/dbt.49142) [with Eversberg, Dennis, Martin Fritz, Jana Holz, Lilian Pungas and Matthias Schmelzer]
2020. Gutes Leben und gute Bioökonomie? Der Einfluss von Buen Vivir auf politische Projekte in Ecuador. Working Paper Nr. 11, Bioeconomy & Inequalities, Jena. URL: http://www.bioinequalities.uni-jena.de/sozbmedia/WorkingPaper11.pdf



REPORTS, REVIEWS , DISCUSSION PAPERS
2020. Hoffnungsträger Bioökonomie? Report on the workshop "It's the Bioeconomy, stupid! The future of growth and the promise of the bioeconomy." Blog Postwachstum, November 27 (with Martin Fritz). URL: https://www.postwachstum.de/hoffnungstraeger-biooekonomie-20201127



PRESENTATIONS
2021. Widersprüchliche Naturverhältnisse in der Bioökonomie – Zwischen Nachhaltigkeitsansprüchen und Wachstumsversprechen. Lecture with Jana Holz at the 18th NGU-conference "Sozial-ökologische Transformation im Kapitalozän: Herausforderungen und Widersprüche", hosted by Europa University Flensburg, 2021 November 13.
2021. Transitions in the Andalusian Olive Oil sector – History, Perceptions and Conflicts. Presentation at the online-conference "Building Alternative Livelihoods in times of ecological and political crisis", organised by the International Society for Ecological Economics (ISEE), 06.07.2021.
2021. Widersprüchliche Bioökonomie(n) – Zwischen Nachhaltigkeit, Wachstum und post-fossiler Transformation. Presentation with Jana Holz at the online-conference "Dilemmata der Nachhaltigkeit", organised by the University of Oldenburg, 11.06.2021.