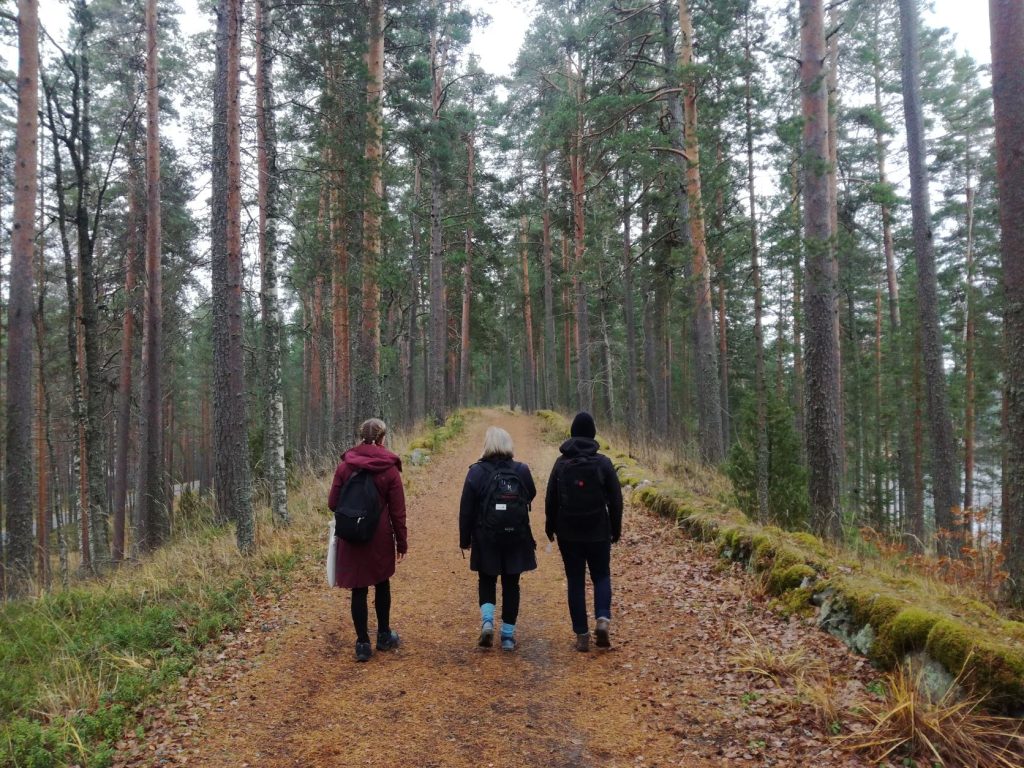 Jana Holz meets Jaana Laine (Helsinki University), Tuulikki Halla and Reetta Karhunkorva (both University of Eastern Finland) for a three-day interdisciplinary workshop at the Finnish Forest Museum Lusto in Punkaharju.
As part of a research cooperation started in 2019 and following up on a joint online workshop on "Contested Society-Nature-Relations. Forest related Emotions, Practices & Conflicts in Times of Societal Change" in May 2021 as well as a series of Scientific Coffee Sessions started in September 2021, the workshop at deepened the discussion and exchange between 'flumen' and the research project 'Human-Forest Relationship in Societal Change'.
With funding from the Finnish Institute in Germany as well as institutional support by Friedrich-Schiller-University Jena, a hybrid workshop format could be realized successfully.
Nine researchers from Friedrich-Schiller-University Jena, University Helsinki, University of Eastern Finland and Jyväskylä University came together and discussed ongoing research and conceptual framework development on human-forest-relationship as well as social relationships with nature. The concepts are currently applied to qualitative case studies from various contexts such as the forest-based bioeconomy and sustainable business in Finland, forest professionals and forest owners in Finland, German bioenergy villages or the Spanish olive sector.
Ideas for further cooperation in the future go as far as a joint book project or an exhibition at Lusto Museum on society-nature relations and how to research those at the case of forests. Let's see, what we are going to come up with next… The intensity of the exchange was accompanied by the lovely landscape of the Punkaharju region and lake Saimaa in Eastern Finland.